(Cross-posted at Ricochet.)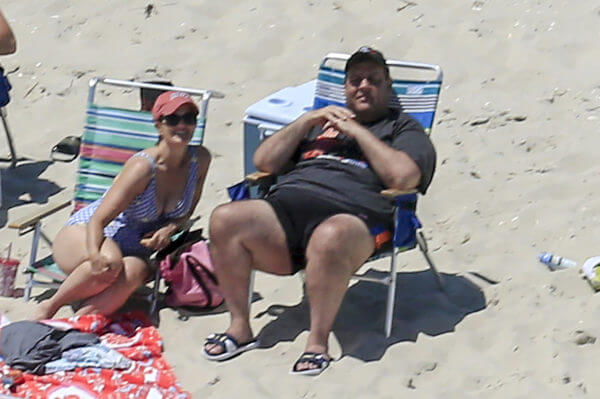 Thank you for choosing Island Beach- the most exclusive resort the Jersey Shore has to offer! After a long week of working, budgeting, yelling at the media, pumping your own gas, and contemplating the artistic genius of Bruce Springsteen, we're sure you're ready for the perfect getaway. Our highest priority is the comfort and relaxation of our guests (especially since you need to cross a bridge to get here)! To that end, we've cleared away all those pesky Cub Scouts and whatever species Snooki is to deliver you the most unique experience the Garden State has to offer. Please keep aware of the following ground rules, events, and offers to make the most of your stay:
On weekday mornings, each booked room will receive a complimentary copy of USA Today. Copies of The New York Times, The Wall Street Journal, and local newspapers are available on request at the front desk. Guests who would like more of an escape from the news can forgo the daily paper and simply receive an alert from the resort staff in case of an abrupt resignation by Jeff Sessions that would require President Trump to find a staunch loyalist to serve as Attorney General.

There is a free continental breakfast in the lobby each morning from 6:30 to 9 AM. Please be advised that, due to space constraints, "continental" is a figure of speech and does not refer to the size of the breakfast spread.

Inclement Weather Policy:

For the safety of our guests, in the event of a severe thunderstorm or tornado warning, all outdoor activities will be postponed or cancelled. In the event of a hurricane warning, guests will be invited to relive their glory days.

You're humming the song "Glory Days" by Bruce Springsteen now, aren't you?

Guests are invited to watch and/or participate in our taffy pulling contest each Wednesday evening at 7. Please refrain from eating the taffy until it has been pulled.

In

case of rain, we are pleased to offer several indoor activities for our guests:

Contract Bridge lessons: learn to play the classic card game!

Children's Book Club: read and discuss the classic young adult novel Bridge to Terabithia
Historic Movie Screening: in keeping with our World War II theme, guests have the option of A Bridge Too Far or Bridge over the River Kwai

Dinner will be served each evening from 5 to 8 PM. Our executive chef has prepared a forward looking menu, and by "forward looking", we mean "looking forward to when your state is run by public-sector union puppets because you confirmed voters' worst stereotypes about Republicans in an election year". We have a menu featuring Chicago-style deep-dish pizza, a Greek salad with feta cheese and fresh olives, and a sampler of Puerto Rican delicacies. Guests can select- oh, who am I kidding? You'll eat all three of them.

If you enjoy your stay at the Island Beach Resort, ask about our other properties throughout North America. We regret to say, though, that we are no longer able to offer stays in Iowa and New Hampshire.